Founder-Director, VentureBean Consulting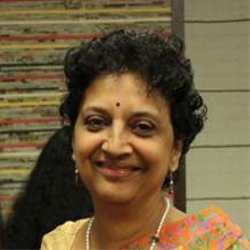 Anjana is an Entrepreneur, Consultant, Professor and Writer
Anjana Vivek, Director, VentureBean Consulting and Visiting Faculty, IIM Bangalore and IIM Udaipur, is a Fellow Member of the Institute of Chartered Accountants of India (ICAI), with over 30 years' work experience. Prior to turning an entrepreneur in 2005, she was a full time faculty at IIM Bangalore (IIMB). Other positions held by her include COO at NSRCEL, IIMB and Vice President,Ernst & Young, heading their due diligence practice for South India.
Her areas of expertise are Business Planning for High Growth, Entrepreneurship,Valuation, Venture Capital, (Women) Leadership and Mentoring. She is a sought out international speaker and teacher. Her teaching presentations on slideshare.net have been Global TOP 4% and 5% viewed in 2014 and 2015 respectively.
Anjana is Venture Advisor at Unitus Seed Fund, Charter Member at TiE Bangalore and Invitee to the TiE Governing Board. She was a Co-opted Member of ICAI "Women Members Empowerment Committee" in 2014-15. She has held positions in committees of IIMB, ICAI, and FKCCI (Federation of Karnataka Chamber of Commerce and Industry) among others over the last few years. VentureBean Consulting, founded by Anjana with two others, has worked with about 200 clients, across industries and geographies within and outside India. VentureBean has received accolades as an innovative consulting company and has been featured in national and international media.