Dr. Saurabh Kwatra Resolve
Innovative Designer, Function-Cost-Analyst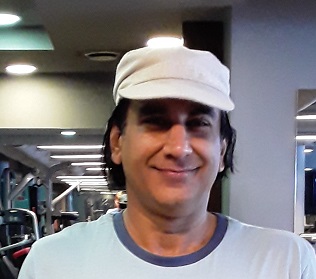 Dr. Saurabh Kwatra Resolve
DSc (Innovation Management) 2017, Nelson Mandela University, South Africa
PhD (Industrial Design) 2002, Hero School of CAD/CAM
Masters in TRIZ , Institute of Innovative Design, Siberian Federal University, Krasnoyarsk, Russia
Technical Consultant to Christ Church Kasauli, Kasauli. Solar/Wind Hybrid installed as charity project. MakeDesign Lab equipped with state of art tools, micro-machines to prototype conventionally & unconventionally.
Expert, Smart Growth Operational Programme European Commission (2020 Innovation), National Centre for Research and Development, Warszawa (Ministry of Science & Higher Education), Poland
Visiting Faculty/Workshop Lead, NanoMachine Technology-TechFest, IIT Bombay, Mumbai. Have also mentored/lectured at Tinkerers Laboratory, IIT Bombay.
Specialized Mentor, MIT Summer Launch 2015, Massachusetts Institute of Technology ; Facilitator, ImpactLabs* Summer Workshop 2017 (ImpactLabs* was founded in MIT by Harvard/MIT graduates)
Based in Scandinavia/Baltic/UK/India. More than 50 hands-on engineering & industrial design workshops conducted in India (IIT Bombay & elsewhere) & Europe till date. Many of these workshops were for tech-based start-ups, wherein entire process from idea in mind/on paper to proof of concept to iterative prototyping to commercialized set-up was completed in one month flat. Guided start-ups included: effective & economical air-conditioning achieved without puncturing vehicle via air from cooler bottom of vehicle added water droplets recycled onto scorching roof, inverted umbrella with concavely configured mirrors to focus daylight used as solar charging station.
Earlier projects included Technical consultant, solar-power scooter charged by sunlight from reflective coating onto adjoining buildings-US National Lab Day 2009 project ; Director, workshop on design about East Lake, Wuhan, China-project part of 2009 Icograda World Design Congress Beijing.
Book on Innovative Design via Trimming, published by Springer Germany used as guide/help in many European design schools and entrepreneurial academies.
Judge/Panelist for Udyami 2019, Punjab University Chandigarh, Chandigarh. It is annual flagship event of PU Chandigarh.
Scientific researcher for mega innovative project GAUSS at Proctor & Gamble plant, Cincinnati, Ohio in which optimized detergent size & process to manufacture it was determined using FCA technique originated by GE.